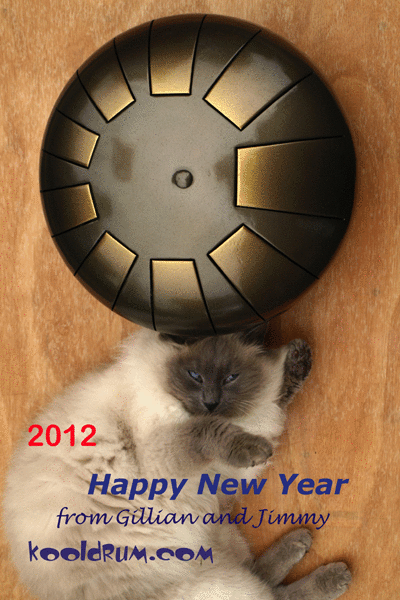 Some cats will do anything to grab attention.
Kitty started rolling about around Mysweet's legs as he was trying to photograph his new kool drum prototype.
She seemed to be balancing it on her head. So I thought I might help her spin it too...
By the way, don't be deceived by her coquettish expression. I was awoken this morning by wild wailing, hissing and screaming as she was chastising her daughter on the staircase. I must try it sometime myself with my own, because it seemed very effective.
But get to the point girl... "HAPPY NEW YEAR" to bloggers, followers, readers, writers, musicians, friends and family, near and far, where ever you are...